Weekly Lawn Mowing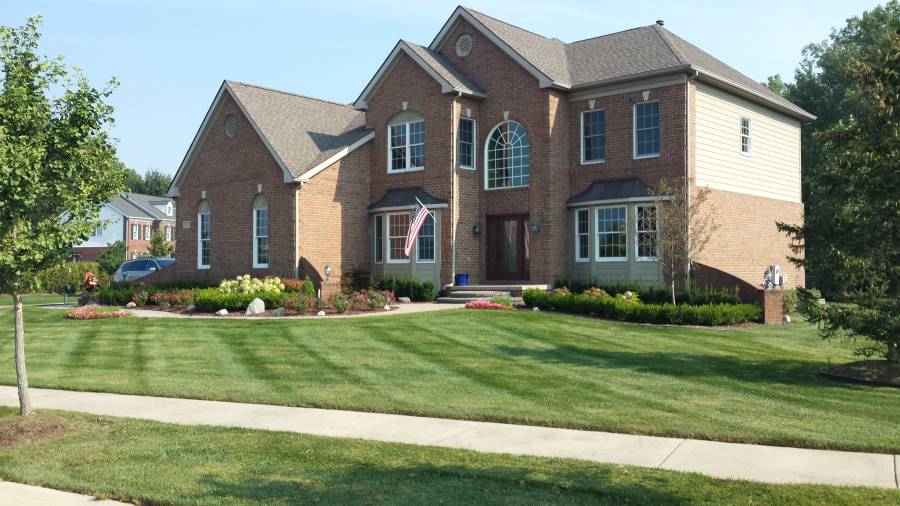 Brett's Cutting Edge offers weekly lawn mowing for any size property that can range from a front yard to many acres. Having a wide variety of commercial grade equipment we can take care of the needs that any job may require.
Our weekly service includes mowing of turf areas, trimming around obstacles, edging along turf and pavement surfaces and cleaning off clippings from driveways and walkways.
Weekly lawn mowing is usually offered from April-November or as weather permits.
Spring and Fall Cleanups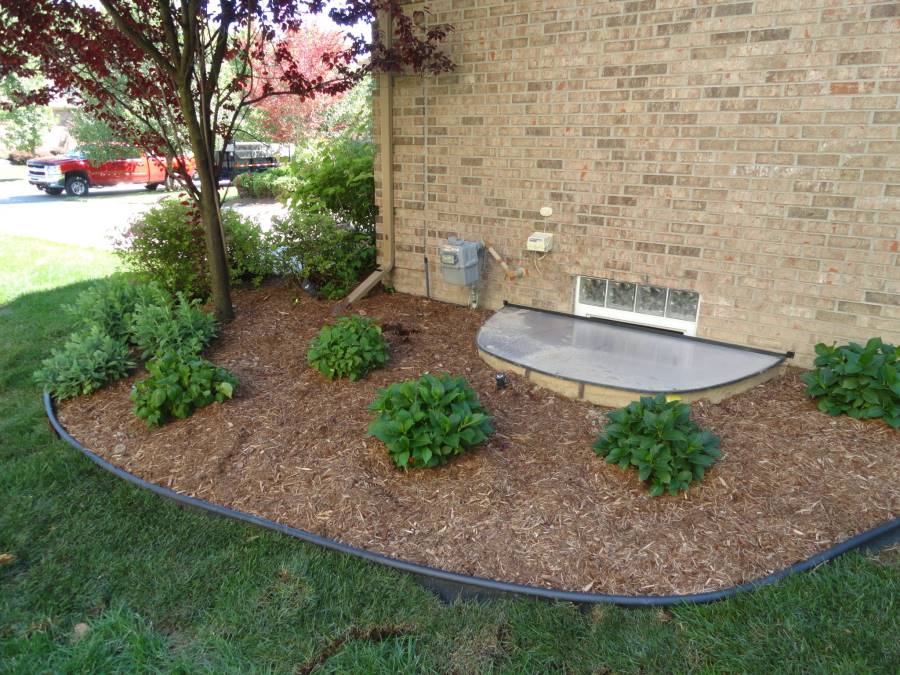 Spring and Fall cleanups are recommended in addition to weekly lawn mowing so that we can ensure excellent "curb" appeal of all of our properties.
Spring cleanups are done once before the first mowing is performed so we are able to remove debris that gets trapped in landscape beds through the winter and to get any dead thatch that is caused by snow.
Fall cleanups are performed anywhere from once to weekly, our fall cleanups include removal of organic debris from landscape beds and turf areas and we dispose of them offsite.
Our fall cleanups also include removing annuals and cutting back perennials early so there is less organic debris to be trapped in landscape beds.
Shrub Trimming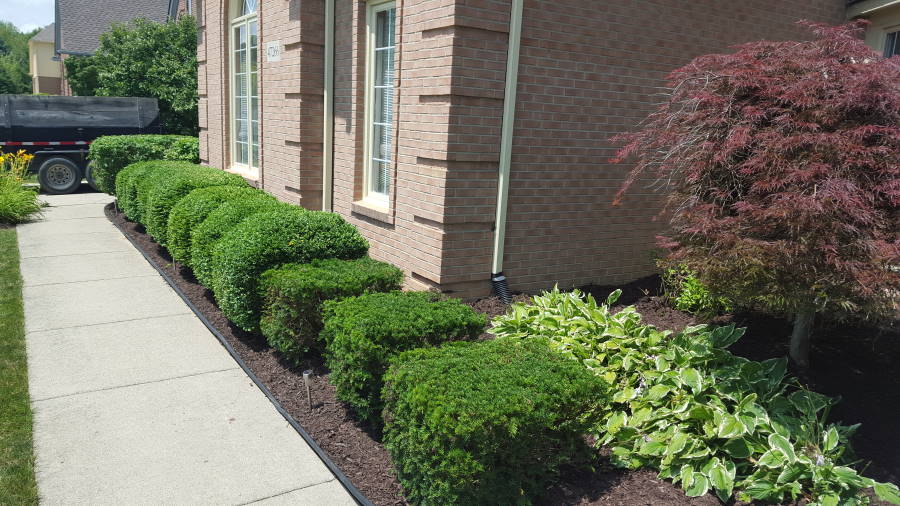 Brett's Cutting Edge offers shrub and tree trimming, keeping shrubs and trees manicured will add to the appearance to your property. Maintaining shrubs is a key to making sure that they stay healthy last for a long time. We recommend a spring and fall trimming to make sure that your landscape is able to look its best.
Mulch Renewal/ Decorative Stone Installation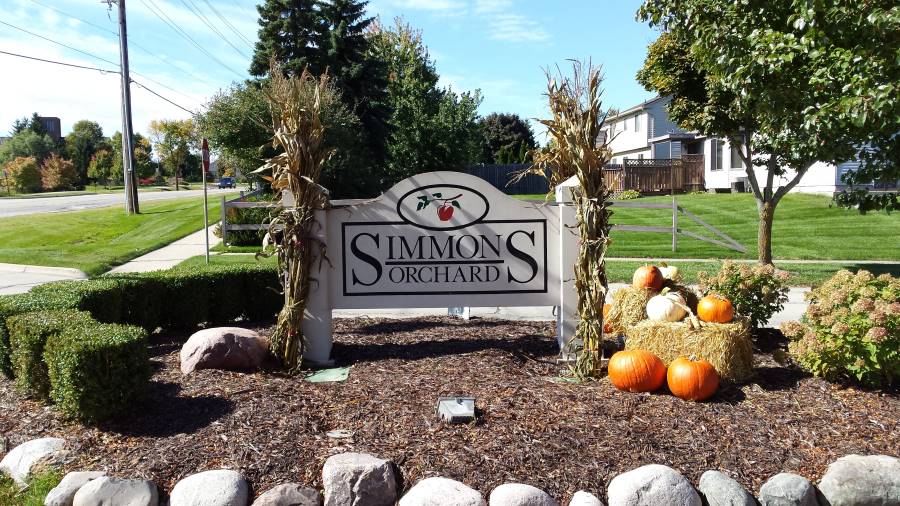 Installing a fresh coat of mulch each year is another way to keep the look of your landscape up and also helps keeps the weeds to a minimum. Offering a wide variety of mulch colors we are able to provide something for any property's needs.
Over years Decorative Stone breaks down and needs to be renewed, having many sources that we are able to get products from we are able to go to many of our suppliers to be able to match what is already down to maintain a consistent look thought the landscape.

Landscape Updates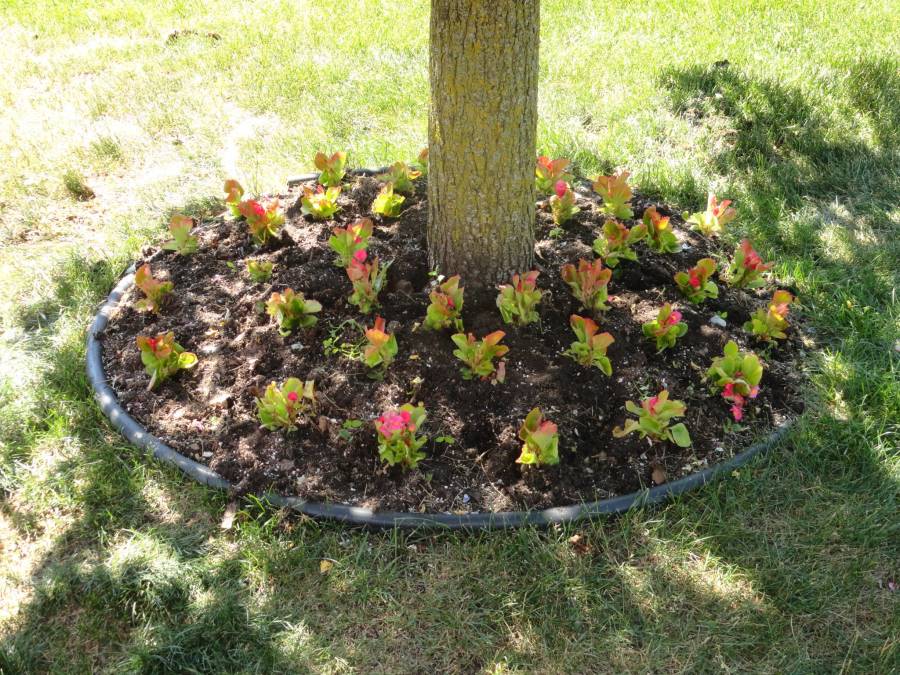 Over years shrubs or trees may need to be replaced or the landscape may be in need of a few updates. By adding or removing key parts in the landscaping can completely change and enhance the look of a property.
Whether it is a complete removal and redesign or just a few small things we can take care of it.
Sprinkler Services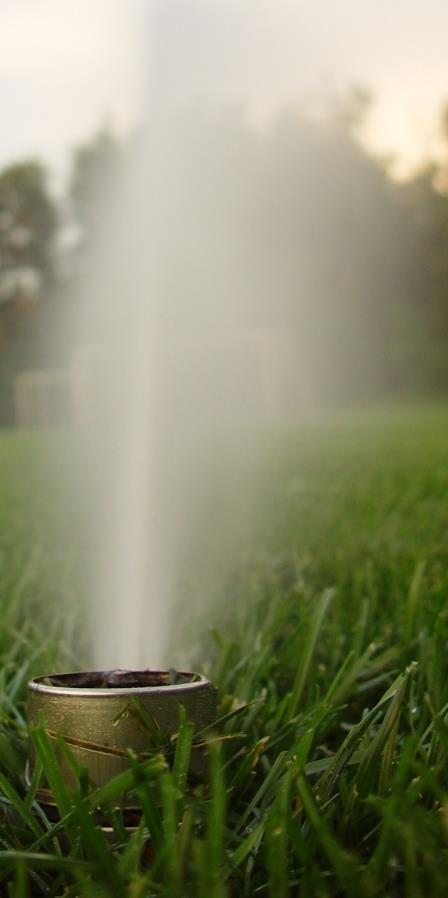 Brett's Cutting Edge is able to provide a wide range of irrigation needs. Whether the system has not been used in years we are able to open it up and repair issues that it may have or a sprinkler head is in need of adjustment we are able to take care of any need that it is.
Each spring we open the sprinkler system and make sure that everything is working properly, all heads are adjusted property and that the controller is set for proper times based on restrictions that cities may have. In addition to this we carry a wide range of parts so we can take care of any repair at the time.
In the fall we offer winterizations, having many years of experience you can be assured that you are receiving a quality job. Brett's Cutting Edge runs through each zone from the controller and not opening each value in the ground so the customer and out technician can ensure that a zone was not missed and having the possibility or breaking something.

Through the season if there are issues with heads or changes in your landscaping we can come out and change heads to make sure that there is proper coverage in all areas. Keeping an extensive stock of parts on hand we can take care of any issue that your system may have.
We have many crews out in the fall 7 days a week making sure that we are able to service every customer and their busy schedules.

Snow Removal
During the winter months the weather can change in a few hours, Brett's Cutting Edge is constantly monitoring the weather and making sure that we are ready to service any property at any time of the day or night. Making sure that your snow is removed in a timely manner is our "promise" to each customer of ours.

For commercial customers we make sure that your parking lot and walkways are cleared and salted by the time of opening. We also make sure that if it is snowing during the day we make sure that isles and walkways are kept as clear as possible so there is no disruption of business.
Whether your snow removal needs are for a parking lot, subdivision roads or sidewalks through a common area we have a large fleet of snow removal equipment that is able to take care of any job.